Our 180, 55A, in new livery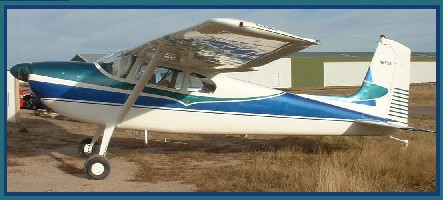 I added some new pictures from my own camera on the 27th, and again on Nov 1 to show some of the prep and beforehand shots.
Linda and Gene selected the colors. We decided to use the pattern that was on the airplane originally when it left the factory in 1956. The 1956 colors were terrible, however: white, black and garrish yellow. We chose updated colors, as you can see. Gene's ability to do some of the details by hand is very impressive.
These first 6 pictures are from Gene's digital cam.
---
| | | |
| --- | --- | --- |
| Here are the pictures of the finished product from my own camera. The large pictures are 300-500K. The small ones are 100K or less, generally. | | Here are the pictures of the airplane before paint, and during painting. Again, large pictures 300-500K, small ones ~ 100K or less. They're not ordered very well, I just didn't bother; obviously stripping occurred before painting! (See also these other, older pictures. |